We Are Online Image®
Online Image® has the fortune of working closely with many of the largest franchises in North America. Our client partnerships provide us insight into the internal structures and workings of a wide variety of franchise industries. Our average multi-unit customer has approximately 240 locations, and we also have five highly prominent brands in our portfolio that maintain over 500 locations. These clients have been utilizing our system and services for over nine years. One of these brands measured a $500 million annual revenue growth, and one saved over $18 million in lead costs in their first year with Online Image®. We own the niche online marketing space for multi-location and hub-and-spoke business models.
Our technology directly contributes to the success of each client as they continue to work with us over time. We have nearly 200 active NAICS codes in our system, so no industry limits our capabilities, including brands with regulatory compliance and HIPAA compliances.
We recognize that the franchise brand itself is the "leader of the pack" and the expert in their products. Their franchisees are the experts in providing the services that the brand offers. To accommodate this business model we apply a top-down strategy that works for franchises.
FOUNDER STORY
At the age of 9, Russell Burnett II began his first business — finding, cleaning, and selling used golf balls. Ten years later, he became the youngest general manager of a Wendy's Franchise, and has worked in the franchising space ever since — for over 30 years.
An entrepreneur at heart, as well as a bit of a "mad scientist," Russell realized that he could create a system to help franchisees (and their home offices) that specifically aligns with what he defined as "Google's customer service promise," all in order to help Franchisees scale their businesses. After many risks, and even a few expected failures, Russell surrounded himself with the smartest people he could find, and Online Image® was born.
We Push Beyond Our Limits So You Succeed
We know we aren't for everyone. Fortunately, we aren't trying to be. We are the best SEO firm for franchise companies because we have pioneered this niche of the industry. Online Image@ is the product of an individual who has spent the greater part of 45 years occupying the franchise industry. We continue to push our capabilities to stay ahead, so we can continuously offer our customers the best, most effective SEO.
This is not a "set it and forget it" industry; therefore, we seek ways to advance our methodology. Online Image® executes work that ties into the brand's overarching plan while supporting your franchisees.
Welcome to Murray, Utah! Situated in the Salt Lake Valley with panoramic views of the Wasatch and Oquirrh Mountain Ranges, there's an office that Online Image® calls home. At this office, you can walk through our doors, shake hands with everyone inside, and right there, you've met everyone who handles your online marketing solutions. We take care of everything in-house. We do not outsource to other companies or resale other company's platforms to our clients. This includes the unique software tools our customers enjoy. We have teams that handle brand-specific content paid ads, website designs and development, designing software tools, and providing exceptional customer service.
Our leadership has decades of combined franchise and marketing experience.
Our brand management team has been with us for 10 years each!
Our client success team is here to help your franchisees with a single business day response time.
Russell Burnett II
Founder and Director
of Product
Phil Walker
Strategic Advisor
Terri Gibbons
Senior Account
Specialist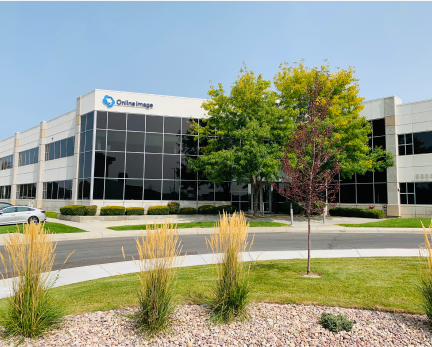 Winning For You
What does success look like to you? Our job is to discover what you think is a win and then help you achieve it. With decades of experience integrating with dozens of systems, Online Image® turns one of the most challenging digital hurdles into a walk in the park.
Onward and Upward with Online Image®!