Learn what works for your franchise and overcome challenges all business owners encounter.
Franchise owners trust Online Image® because we treat you like the business owner you are.
ONLINE IMAGE® IS DIFFERENT
We leverage our proprietary software with the best digital marketing platforms to create online marketing strategies that help franchisees excel. Online Image® is one of the few digital marketing companies that built and uses unique software. We don't have to wait for updates, because we advance our software and platforms with the ebb and flow of the industry. Our software adapts to the changing search engine algorithms in real time.
Our Results Drive Our Customers Forward
Franchisees face many challenges as both a business owner and an extension of a larger company.
Testimonials
Find out what our customers say about us.
We have had overwhelming success. Online Image® set clear and realistic expectations from the start. After a year of being engaged we are seeing 3-4 leads per week with nearly half turning into jobs. These leads have converted into more than $250,000 in less than a year! I am so glad we enlisted the help of Online Image®.
Brad Grimes
Business Development Manager of Paul Davis Restoration North Atlanta
Online Image is the best. They manage my website with ease and professionalism. Tawnya is so great to work with, being very responsive and extremely helpful. They know their business and are eager to make the website work for me. They have been expert in working with me on very special requests to maximize the value of my site. I highly recommend Online Image with no reservations!!!
Joseph Brandli
Pillar To Post Franchisee
We've worked with them for 18 months and they have been consistently improving our online presence in rankings and managing our ads. They are quick to turn around new campaigns when we have needed them and most importantly have delivered us a great ROI.
David Savage Paul Davis of Greater Rochester
We Create SEO Strategies Tailored To Your Needs
We build our teams with intuitive people who look for ways to improve your business. No matter the services a franchise owner may opt for, you can rest assured that your online presence is in good hands. When you win, we win.
We Help Franchisors Align Their Locations and Increase Revenue
Franchisors trust Online Image® because we build solutions specific to franchises. We drill down to your pain points and create viable solutions to overcome these points so that your company excels in your arena. We know what the brand and franchisees need to grow and succeed, so we created it and continue to deliver it, keeping each location's marketing aligned with the home office, highlighting the capabilities of the brand.
Our Support Turns Marketing Professionals Into Rockstars
Marketing Professionals love Online Image® because we connect and automate all aspects of your website and marketing strategy. Our technology compiles search engine behaviors, proprietary data, and other reporting to create the baseline for automated improvements to your business. We are one of the few digital marketing companies that build and use our software. We made it to adapt to the changing search engine algorithms in real time and remain in alignment with Google's service guarantee.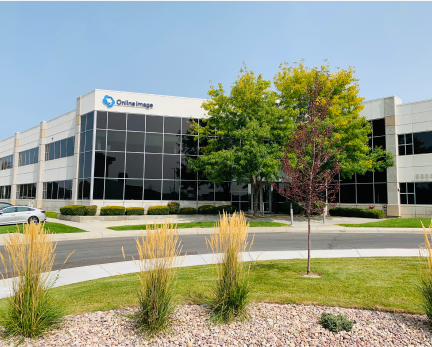 Winning For You
What does success look like to you? Our job is to discover what you think is a win and then help you achieve it. With decades of experience integrating with dozens of systems, Online Image® turns one of the most challenging digital hurdles into a walk in the park.
Onward and Upward with Online Image®!