How Would Your Item 19 Look if Your Franchisees Were Guaranteed 3X Their Current Digital Marketing Results?
Franchisors rely on Online Image® to create solutions that simultaneously promote business ownership, growth, expansion, and online marketing.
ONLINE IMAGE® IS DIFFERENT
We leverage our proprietary software with the best digital marketing platforms to create online marketing strategies that help franchisees excel. Online Image® is one of the few digital marketing companies that built and uses unique software. We don't have to wait for updates, because we advance our software and platforms with the ebb and flow of the industry. Our software adapts to the changing search engine algorithms in real time.
The Proof is in the Results
We work with multi-unit brands, such as franchises and manufacturers, and have served over 25,000 businesses around the world. These are their some success stories:
Testimonials
Find out what our customers say about us.
"The team at Online Image® did an excellent job in the discovery phase of our website development project. We were impressed by the extensive research done to understand the underlying issues. Their post-discovery presentation displayed their creative abilities and technical knowledge. We confidently walked out with a clear understanding of the expectations. I would highly recommend Online Image® to any business for their internet marketing needs."
Dan Steward
President & CEO of Pillar To Post
Fall In Love With Our Results
We can't compare our work to other SEO firms, because frankly, we don't look at their methods. We know what works, and we stick to developing software, practices and solutions that provide the outcomes that our customers need. We aren't in love with our process, only our results.
We Help Franchisees Demystify Online Marketing and Overcome Challenges all Business Owners Face
Franchise owners trust Online Image® because we treat you like the business owner you are. You have your concerns and challenges, so we address these with you as we demystify online marketing. We build solutions to overcome the struggles franchises directly face. We provide you with a dedicated representative who works on your behalf, taking your pain points and creating solutions to overcome these issues and propel your success.
Our Support Turns Marketing Professionals Into Rockstars
Marketing Professionals love Online Image® because we connect and automate all aspects of your website and marketing strategy. Our technology compiles search engine behaviors, proprietary data, and other reporting to create the baseline for automated improvements to your business. We are one of the few digital marketing companies that build and use our software. We made it to adapt to the changing search engine algorithms in real time and remain in alignment with Google's service guarantee.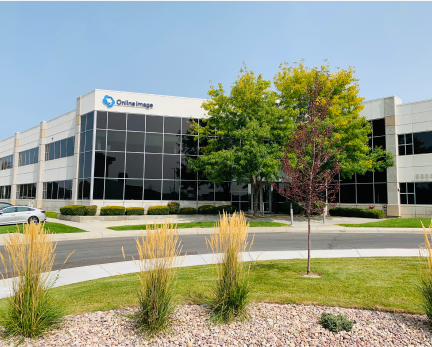 Winning For You
What does success look like to you? Our job is to discover what you think is a win and then help you achieve it. With decades of experience integrating with dozens of systems, Online Image® turns one of the most challenging digital hurdles into a walk in the park.
Onward and Upward with Online Image®!