Floor Coverings International is a Shared City / Exclusive Territory franchise model
When we met them, the FCI website was not leading their customers to the right information when searching for their flooring needs. The brand's heavy use of blogging was damaging their SEO, and users were finding FCI to "learn" about flooring rather than to "buy" flooring.
Online Image® reorganized all website structure and navigation, turned blogs into valuable content to increase SEO rankings, and created custom form fill functionality with step-by-step prompting and data collection on the back end that seamlessly and constantly communicates with Salesforce.
Because Floor Coverings International's Website had high "traffic" but low conversion rate, Google was losing trust in the brand. Online Image® created a custom-built platform and software solutions for the Floor Coverings International website so their potential customers could find them quickly and easily.
Entire Website Build
Custom Form Fills Function
Custom Calendar / Appointment Booking Function
Custom Flooring Showcase on Website
Impact & ROI
FCI's website has been the main source of lead flow for the entire brand for over half of 2021 so far.
CURRENT ROI: $69.32
2021 Franchise Innovation Award-Winning Website
Franchise Update Media conducted its 3rd annual Franchise Innovation Awards contest in Spring 2021. The goal of the awards is to identify and recognize franchisors that are creating and implementing the most original and successful innovative strategies and tactics to build their brand.
FCI & Online Image® Awarded Most Innovative Use of Technology!
Floor Coverings International was awarded First Place for Online Image®'s Multi-System Platform Solution in the "Most Innovative Use of Technology" category of the Operations Innovation Awards.
Online Image® built a new website for Floor Coverings International in 2020, powered by customized software, to address FCI's issues with network growth, to improve communication between home office and franchisees, and to eliminate human error when updating/collecting data.
We built a custom, multi-site technology platform and software solution to incorporate the main national site and all franchisee websites. This system helps the home office website build brand awareness nationally, and presents the entire network as experts in the industry.
This system also communicates with Salesforce as a potential client requests an in-home appointment (through the forms system) to schedule the appointment that works for the location. The territories and systems are automatically updated daily, eliminating human error. Since the completion of the website, organic search is up from 5% in 2020 to over 48% in 2021
The website also allows franchisees to have control over their own digital marketing with approved partners and to schedule at a local level, all while maintaining Class A ADA compliance across the network.
This website solution is designed to seamlessly communicate with the full Google API Suite, Inspire, Google My Business, and any other integrations.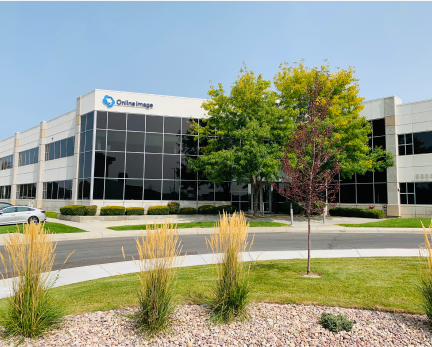 Winning For You
What does success look like to you? Our job is to discover what you think is a win and then help you achieve it. With decades of experience integrating with dozens of systems, Online Image® turns one of the most challenging digital hurdles into a walk in the park.
Onward and Upward with Online Image®!